Pastor: Rev. Debbie Bennett Reynolds

Rev. Debbie Bennett Reynolds comes to Ithaca after 13 years as Associate Pastor at Lake Avenue Baptist Church in Rochester, NY, another progressive and Welcoming and Affirming congregation. During Debbie's time there, the church helped to welcome several hundred refugees to Rochester and became a much more multicultural congregation.
Before coming to Rochester, Debbie served as Minister of Education, Youth, and Missions for Oakhurst Baptist Church in Decatur, Georgia for 8 years and as a social worker in a ministry with very poor and homeless people in downtown Atlanta for 2 years. She has also worked in hospice social work, a battered women's program, and youth and campus ministries.
Debbie grew up as a missionary kid in Bangladesh, Thailand, and Lebanon. She is a graduate of the Southern Baptist Theological Seminary and Wake Forest University. She is married to Bill Reynolds who is a chaplain, Supervisor of Clinical Pastoral Education, and American Baptist minister. They have two young adult children, Anna and Luke. Luke is a fitness trainer in Syracuse and Anna is a teacher in Saudi Arabia.
Children and Youth Ministries Coordinator: Laura Ward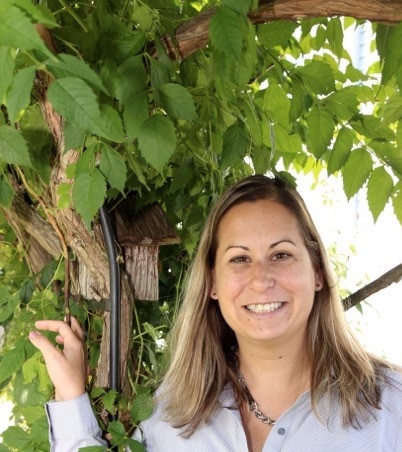 Laura Ward, LMFT, CT is the Manager of Psychosocial Services at Hospicare and Palliative Care Services of Tompkins and Cortland County. Laura holds a Masters of Science in Psychology and has worked as a therapist in a variety of settings since 2003, providing counseling services to adults and children. Previously, Laura taught developmental psychology at TC3, worked as a therapist at Family & Children's Services of Ithaca, and specialized in supporting families through divorce.
Laura moved to Ithaca with her wife, Amy, in 2006 and loves living here. She appreciates the beauty of the landscape, the wonderful people, progressive culture, and giving spirit of this community. Laura and Amy have 13 year old triplet daughters, Adelyn, Bay, and Kai. Laura and her family have been proud members of First Baptist Church in Ithaca since 2007.
Organist/Pianist: Christopher Morgan Loy

Christopher Morgan Loy is a pianist and composer of more than 70 works with numerous commissions from members of the Detroit Symphony Orchestra, St. Paul's Episcopal Church in Cleveland Heights, the Sage Chapel Choir of Cornell University in Ithaca, individuals, and professional musicians.
Loy's career as composer/pianist began in Detroit, Michigan following studies with Russian pianist, Mischa Kottler and American composer Clark Eastham. He earned the Master of Music in Composition degree from the Cleveland Institute of Music, and the Doctor of Musical Arts in composition from Cornell University where he studied with Pulitzer Prize-winning composers Karel Husa and Steven Stucky.
Each year Loy produces concerts in which he premieres new works of his, along with works of other composers. Recent concerts featured the premieres of Five Poems for Trombone and Piano, Three American Folk Songs for tenor and piano, Four Sacred Songs for soprano and piano, Inner Lights, a three-movement sonata for violin and piano, and several new piano works. His works have been heard and premiered in Cleveland, Detroit, Houston, New York, San Francisco, San Antonio, and Ithaca. He served as Professor of Theory and Composition at Binghamton University from 2005 to 2013, and teaches piano and composition at the Community School of Music and Art (CSMA) in Ithaca, NY and is the organist/pianist at the First Baptist Church of Ithaca.
Choir Director: Belinda Adams

Belinda Adams, MT-BC currently holds a music educator position at TST BOCES in Ithaca. In addition, Belinda, is a licensed music therapist and has a passion for working with music and people with disabilities. Belinda holds a bachelors in music education and music therapy and a masters of science in special education.
Since moving to the Ithaca area in 2011 Belinda has done a variety of things in relation to music; teaching private lessons at CSMA, playing in various high school musical theater pit bands, accompanying for schools and churches and working closely with music educators in the area.
Belinda enjoys a variety of things and continues to encourage herself and others to try and experience new things. She looks forward to working with the choir and other members of FBC to share a love and passion for faith, worship and music.
Office Manager: Shella Chace

Shella Chace, Office Manager, retired from DSS in 2011 after 25 years. Those were good years in the perfect job. She has served on several boards in Tompkins County and remains committed to her identity as a social worker.
Shella is probably most proud of her wonderful daughters and grandsons. That is a job that never gets old.
A year after her retirement, FBC needed a new Office Manager, so she offered to "fill in. It now seems like the perfect post-retirement job. Being the Office Manager at FBC allows Shella to continue being a social worker when people come in or call and are in need of help navigating the human services agencies in town.
Custodian: David Hopkins

David Hopkins, custodian, lives near Willseyville where he is active as a gardener, beekeeper, and wannabe farmer. He has served as custodian since moving to the Ithaca area in the Summer of 2009.
David and his artist-professor partner, Carla, are in the midst of remodeling a barn, circa 1865, into living quarters and studio facilities. David is a tuba player for the Cornell University Klezmer Ensemble and enjoys all genres of music. He is a fan of literature, current affairs, and good conversation.