Pollinator Garden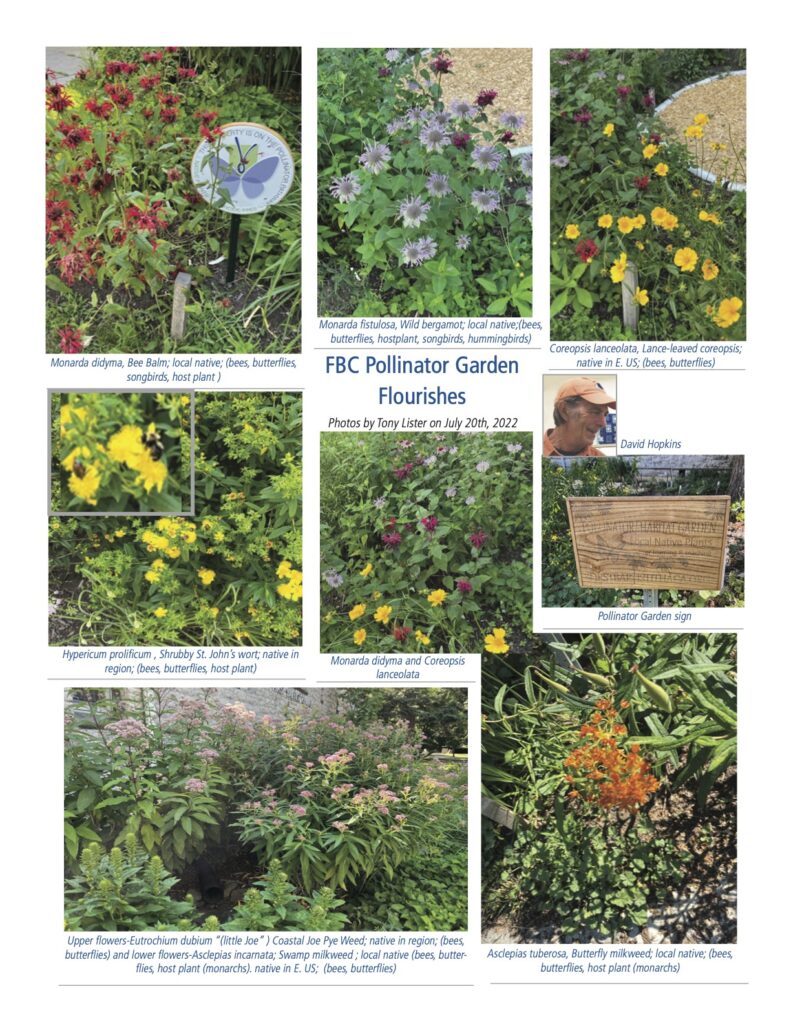 The first summer of the First Baptist Pollinator Garden, located along the west wall of the church building, is in full bloom. More details about how to get involved in the garden or other Earth Care projects can be found under the Earth Care Projects menu.
200th Anniversary Year of Celebration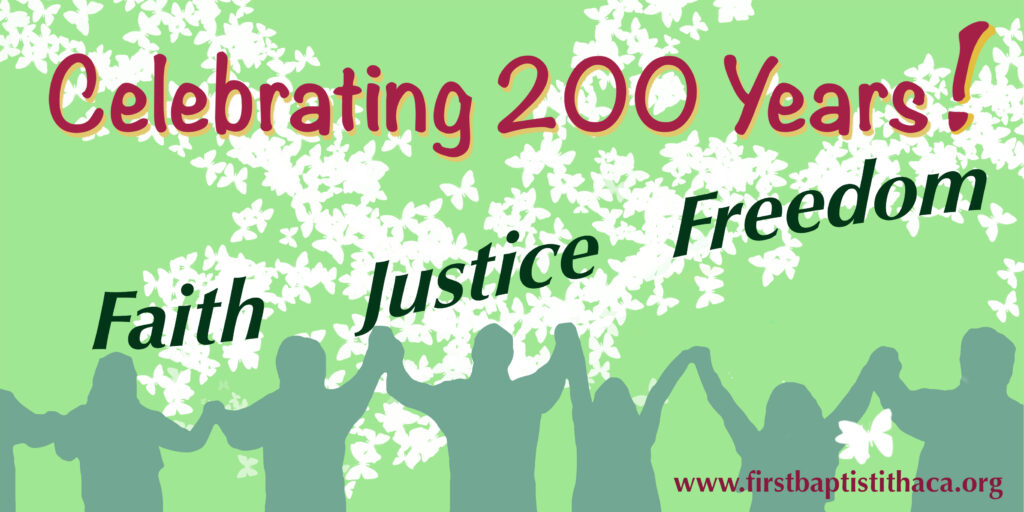 Starting in September 2021 First Baptist is celebrating the 200th anniversary of its founding in Danby, NY, "in the harvest season of 1821." The year of celebration began with a special, historically-themed worship service on September 19 followed by an outdoor Reception. See the September 2021 issue of the Visitor for details of that special worship service.
Reflections of our history will continue throughout the year as we celebrate First Baptist's commitment to Faith, Justice, and Freedom.