Messy Church — Saturday, April 1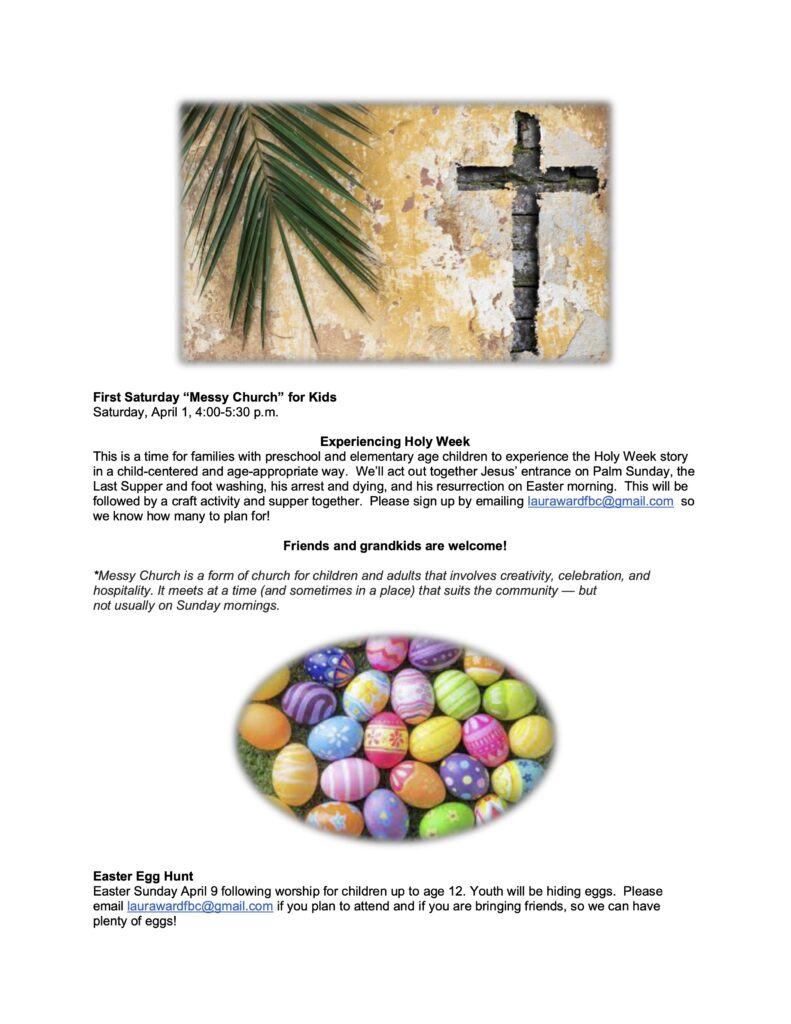 Messy Church is a form of church for children and adults that involves creativity, celebration, and hospitality. It meets at a time (and sometimes in a place) that suits the community — but not usually on Sunday mornings. Please join us on Saturday, April 1, from 4:00 – 5:30 pm for a Holy Week version, and following worship on Easter Sunday, April 9, for our Easter Egg Hunt; click here to see a printable version of the poster on the left with more details.
Walk the Labyrinth at First Baptist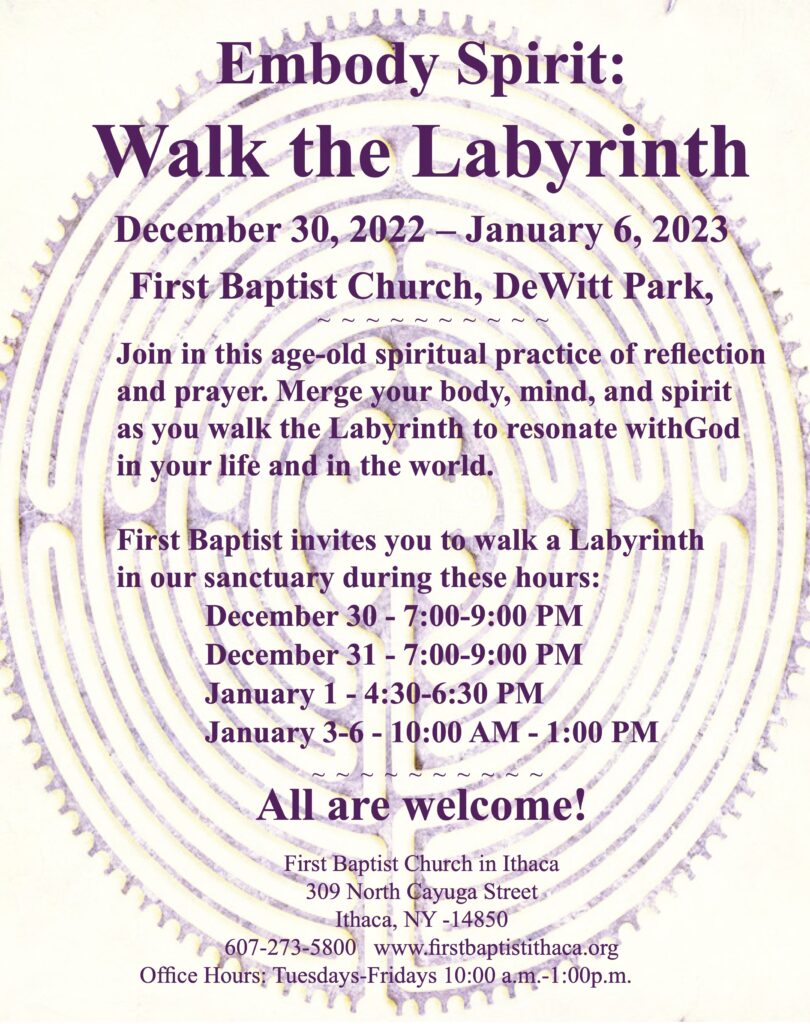 Walk the labyrinth at First Baptist to welcome in the New Year! Each year in late December and early January the sanctuary at First Baptist is converted to a labyrinth. This year the labyrinth will be open for those who wish to walk its calming path on the dates and times listed on the poster to the left. Click here to see a .pdf version of the poster.
August Worship Service & Picnic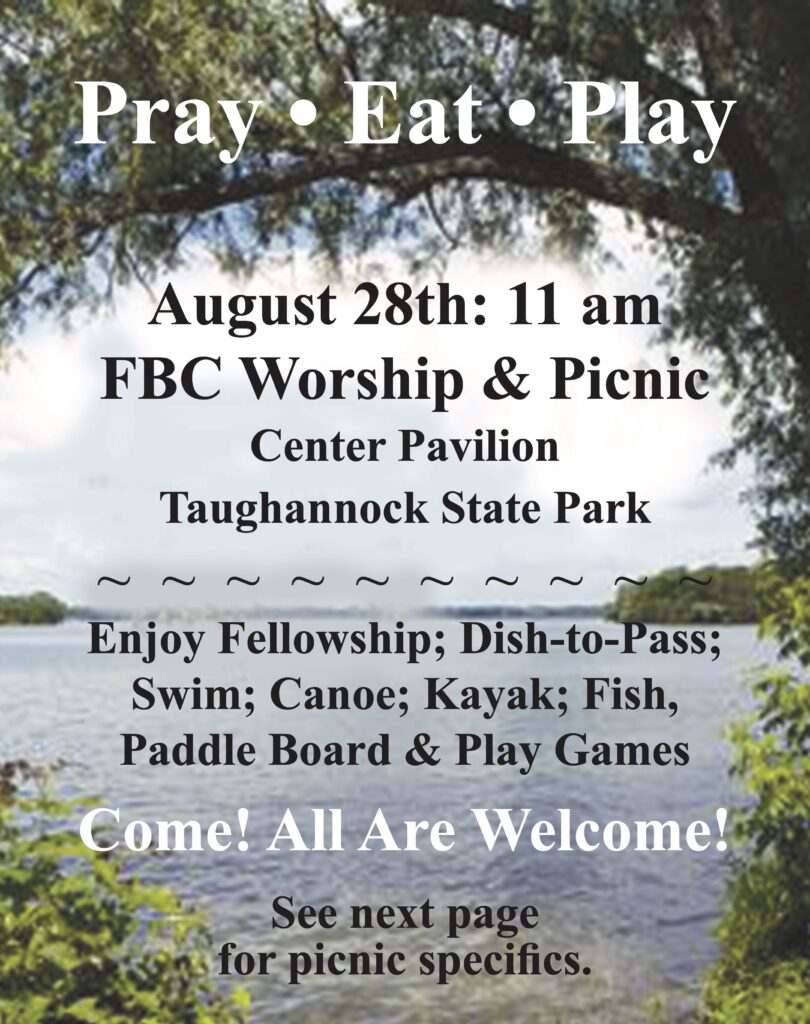 Please plan to join us for our Worship Service and Picnic at Taughannock State Park on Sunday, August 28. Worship service begins at 11:00 am with picnic lunch to follow. Additional details are provided on the second page of the poster (just click here or on the poster on the left to see it). Unfortunately, due to limited network access at the park, this service will not be available on Zoom.
COVID Pandemic Response
Important Note: For some time now we have been conducting our worship services in a hybrid, in-person/Zoom mode. In order to ensure everyone's safety, we require that masks be worn and that worshipers maintain appropriate distancing. We have also been allowing congregants to sing in the sanctuary as long as they are wearing masks, but we are trying to limit the amount of congregational singing in each service.
The services will continue to be available via Zoom for those who do not yet feel comfortable returning to in-person worship or who are joining us from afar. If you are not already on the First Baptist mailing list, and wish to gain Zoom access to a service, please email us at [email protected] or call the church office at 607-273-5800.
We continue to monitor the COVID-19 data for Tompkins County and will make future adjustments to in-person attendance policies as required of allowed.